For small and large groups
Groups are our speciality!
The stock of gocarts and bikes is huge. We can cater for any group, up to well over a hundred people. We can deliver everything on site and our breakdown service is also on standby all day. We work together with holiday centres, hotels, event agencies and tourist services to make your group outing an unforgettable day.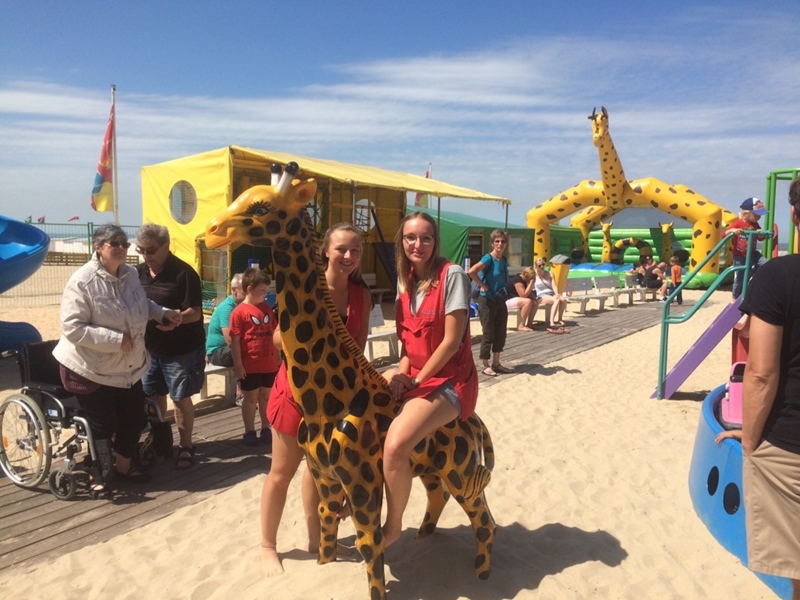 For which groups?
Schools
Youth and student associations
Camps
Team-building
Marriages/bachelors
Events
...
WE PROVIDE TAILOR-MADE PACKAGES TO OUR GROUPS: PLAYGROUND, GOCART, BIKES AND/OR TRAIN. WE HAVE IT ALL!
MORE INFO: SEND US AN EMAIL.
The Westhoek by bike
The cycle junction network guides you along safe and quiet cycle paths deeper into the Westhoek. Discover the enchanting Beauvoorde Castle in Wulveringem, the low-lying Moeren near the border or the war landscape in Diksmuide. Stop by one of the many artisanal brewers in the Westhoek or visit one of the leading museums that give colour to the region. We will gladly map out an itinerary for you in advance.
Experts at sea
Arizona's tourist trains take you everywhere. During the summer months, we organise sightseeing rides. We are also always present at the numerous events on the West Coast. Groups can hire our trains to travel from point A to B in an original way without any worries.
Also for small
and large groups.
They are colourful, authentic, sustainable and safe. Our tourist trains travel everywhere on the West Coast and inland beyond Veurne.
Discover more