A bicycle tour
Happy cycling by the sea
The West Coast lends itself perfectly to a nice bike ride. The West Coast Cycle Route (48.5 km), signposted with hexagonal signs, passes by the front door of Arizona in De Panne and Happy Gocarts in Nieuwpoort. The looping route passes all the eye-catchers of the West Coast, from the protected Dumont district in De Panne over the dunes of the Hoge Blekker in Koksijde to visitor centre Westfront in Nieuwpoort.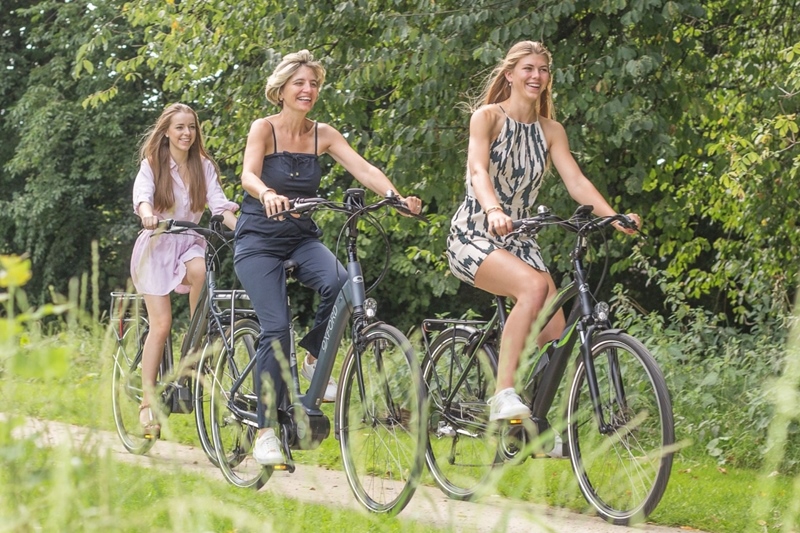 Our range is as
extensive as it is diverse:
City bikes
Mountain bikes
Bicycle trailer
Tandems
Electric bikes
Carrier bicycle
And for the
younger cyclists:
Kids' bikes
Small sizes mountain bikes
Tandem for mum or dad with son or daughter
Child seats
Bikes can be hired for an hour,
a day or several days.
Our subscriptions (8 + 2 turns for free)
10 x 30 min = € 48,00
10 x 1 h = € 64,00
Valid in
Our gocart and bike rentals

Arizona, Maison Roger & Arizona Xtra

Our beach playground
Our trains
Bikes
City bike
Kids' bike
MTB
Bicycle trailer


Electric bike
Tandem
Carrier bicycle


1h
€8
€16
1h30
€9
€18
2h
€10
€20
3h
€11
€22
4h
€12
€24
5h
€13
€26
1 day
€16
€32
Extra day
+ €6
+ €16
1 week
€52
€128

Wheelchair
Buggy

Elek.
Wheelchair

1 day
€8
€25
Extra day
+ €5
+ €10
1 week
€38
€70
Prices include VAT.
Guarantee : Certificate of identity
The Westhoek by bike
The cycle junction network guides you along safe and quiet cycle paths deeper into the Westhoek. Discover the enchanting Beauvoorde Castle in Wulveringem, the low-lying Moeren near the border or the war landscape in Diksmuide. Stop by one of the many artisanal brewers in the Westhoek or visit one of the leading museums that give colour to the region. We will gladly map out an itinerary for you in advance.
Adventure in the sand
The West Coast boasts mighty mountain bike routes. Our mountain bikes are specially equipped to plough through both the sand of the dunes and the clay in the polders. Don't worry about a splash of mud, we will completely shine your mountain bike after the ride. We will gladly put you on the road to beautifully marked routes in the area.
To make your go-cart trip the max, we have worked out a number of quests. They take you in a playful way to cool, and often unknown, places in De Panne and Nieuwpoort. They offer a healthy mix of nature experience and culture and you will learn something.
Also for small
and large groups.
The stock of gocarts and bikes is huge. We can cater for any group, up to well over a hundred people.
Find out more about groups